Test Tools
The test tools below are available to all candidates. By reading the information below and becoming familiar with these essential tools, you can save yourself valuable time on your test day. 

Note taking
You may wish to take notes or do workings out during your test, particularly in the Decision Making and Quantitative Reasoning subtests.   When sitting your test at a test centre, you will be given a set of laminated noteboards and a pen.  If you require an additional set, raise your hand and request one from the invigilator.  
The invigilator will have checked the pen is working before giving it out.  You may wish to check this before you start to avoid the need to seek assistance during testing.  
If you are not given a set of noteboards and a pen when you enter the test room, you should request them by raising your hand.  Not requesting these items will not be considered a mitigating circumstance. 
Note - the onscreen scratchpad will not be available in 2021.  Our practice materials are currently being updated for the 2021 test cycle.

Calculator
A simple on-screen calculator will be available for the decision making and quantitative reasoning subtests. To access this click on the icon in the top left hand side of the screen. The calculator will look similar to this: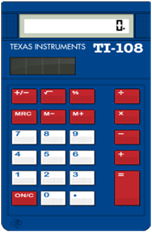 The calculator is integrated into the practice tests and we strongly recommend that you familiarise yourself with the functionality. 
The calculator can be operated by using the mouse or the number pad on the keyboard; ensure that 'Num Lock' is on for the number pad to work.  
The calculator closes when clicking away or moving to another question.  It can be recalled by clicking on the icon.  
To clear the calculator click the ON/C button.  The backspace key clears all the digits at once, i.e. it is equivalent to pressing the ON/C button.  There are no other buttons or keyboard shortcuts to delete one number at a time during calculations.
If you require assistance with the calculator during your test please raise your hand to attract the invigilator. 

Keyboard shortcuts
Keyboard shortcuts can be used to navigate through the test if you find this preferable to using the mouse.  Wherever there is a letter underlined, the Alt key can be used with the underlined letter as a keyboard short cut.  An example would be Alt + N = Next (as displayed below) and Alt + P = Previous.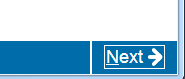 The shortcuts available at any time during the test depend on which screen is currently being viewed.  Keyboard shortcuts cannot be used to select answers to questions; this has to be done by using the mouse to select the desired response, and in some cases to drag and drop an answer.  You can familiarise yourself with this, and other aspects of navigation, by using the practice tests available on our website.